What does a NuNormal look like? See what NUCALA can offer.
Proven protection from flares*
At-home administration option every 4 weeks
Results may vary.
*Flares were defined as worsening of signs and symptoms of HES or an increase in blood eosinophils (on at least 2 exams) that required increased steroids or increase/addition of other HES therapy.
†In a study, patients reported an improvement in their worst level of fatigue compared to those not taking NUCALA.
Have coverage questions? We're here to help.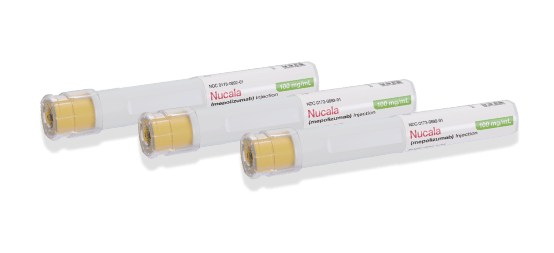 The NUCALA Autoinjector
Curious about taking your medication at home? Learn about the at-home administration option.