What does a NuNormal look like? See what NUCALA can offer.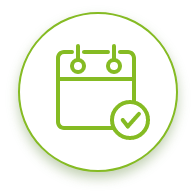 Longer time in complete remission*
Lower dose of oral steroids (like prednisone)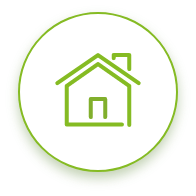 At-home administration option every 4 weeks
Results may vary.
*"Complete remission" was defined as no active vasculitis and a prednisone or prednisolone dose less than or equal to 4 mg per day.
†"Relapse" was defined as worsening symptoms that required increased steroid dose, and/or increase in dose or start of immunosuppressants, and/or hospitalization.

Want information, tools, and tips about NUCALA sent to your inbox?
Sign up to get more about NUCALA
Have coverage questions? We're here to help.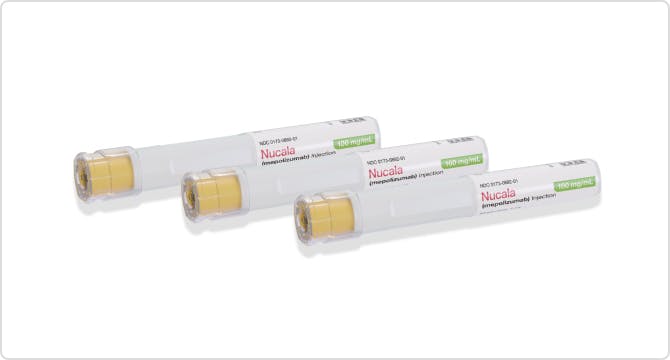 The NUCALA Autoinjector
Curious about taking your medication at home? Learn about the at-home administration option.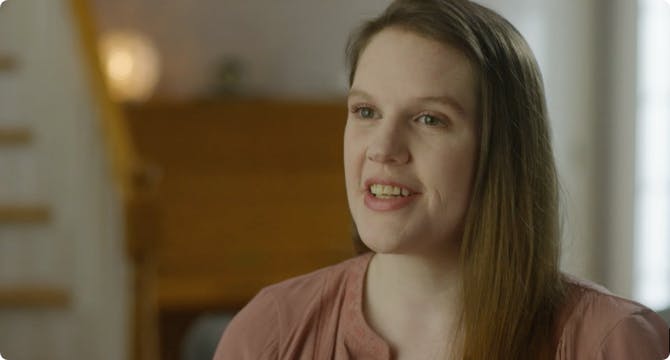 Real patients, real stories
Hear from real people about their journeys with EGPA and their experiences with NUCALA.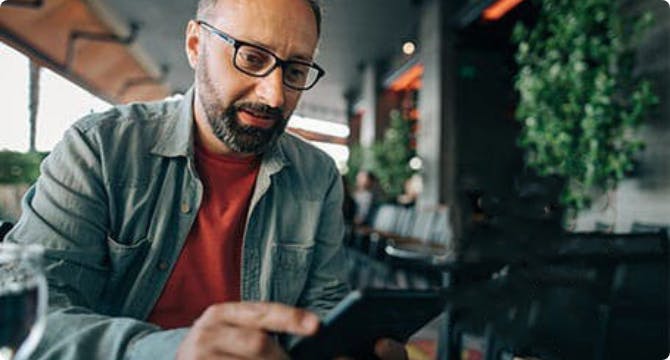 Talk to your doctor
Use these talking points to have a more open and informed discussion with your doctor.