Getting started on NUCALA
Your healthcare provider will review your blood eosinophil count, other test results, symptoms, and current medicines. Together you and your healthcare provider will decide if adding a treatment that specifically targets eosinophils is right for you.
It is important to tell your healthcare provider about all of your medicines and medical conditions before receiving NUCALA.
Questions you may have
Whether you've already begun your treatment with NUCALA or just received a prescription for it, you probably have some questions. Most patients do. You'll want to talk to your healthcare provider about how NUCALA works and any other concerns you might have.
In the meantime, we have some answers to the initial questions you may have.
Q: Is remission possible with NUCALA?

A: More patients taking NUCALA were in remission within the first 6 months and continued to stay in remission for the rest of the 1-year study.
By remission, we mean that patients have no active vasculitis, and a prednisone or prednisolone dose less than or equal to 4 mg per day.
Q: Will I relapse?
A: While you may still experience a relapse, the time between relapses could be longer with NUCALA.
For patients receiving NUCALA in the study, all types of relapses (vasculitic, asthma, and sino-nasal) occurred at a lower rate. In addition, their annual relapses were reduced by half.
By relapse, we mean worsening of symptoms that required an increase in steroid dose, and/or increase in dose or start of immunosuppressants, and/or hospitalization.
Q: Will my healthcare provider be able to reduce my oral steroid dose?
A: Most patients who received NUCALA had a lower average oral steroid dose by the end of the 1-year study.
Almost half the patients who received NUCALA had their steroid dose reduced to 4 mg or less per day.
Even better, the healthcare provider was able to stop oral steroid use altogether for 1 out of every 5 patients. Take that, EGPA!
You may or may not have the same experience while taking NUCALA.
Start the conversation with a Doctor Discussion Guide.
What NUCALA can do
During a 1-year clinical study, more patients who added NUCALA to their EGPA treatment experienced:
longer time in remission*
fewer relapses

†

lower dose of oral steroids
Your results may vary.
* "Complete remission" was defined as no active vasculitis and a prednisone or prednisolone dose less than or equal to 4 mg per day.
† "Relapse" was defined as worsening symptoms that required increased steroid dose, and/or increase in dose or start of immunosuppressants, and/or hospitalizations.
You've been prescribed NUCALA. Now what?
Before your prescription can be filled, your healthcare provider or a specialty pharmacy will work through the approval process with your insurance company. If you are approved by your insurance company to receive NUCALA, the medication will be sent to your healthcare provider's office, a treatment center for administration, or your door depending on where you will have your injections.
While this is how the process usually happens, your experience may be a bit different. It may take a few weeks before you'll receive your first treatment of NUCALA.
Consider the following resources for help with this process:
Case Managers can help you navigate the process and can answer questions about NUCALA. Call
1-833-844-EGPA (3472).

Case Managers can help you determine the treatment location where you will receive your first injection of NUCALA and make sure that everything is moving forward.

Remember: If you get a call about your prescription for NUCALA, it's important to return that call as soon as possible to help avoid a delay in receiving your first treatment.
Once you've been prescribed NUCALA, call your dedicated Case Manager for NUCALA at 1-833-844-EGPA (3472)
Monday-Friday, 8 AM to 8 PM ET.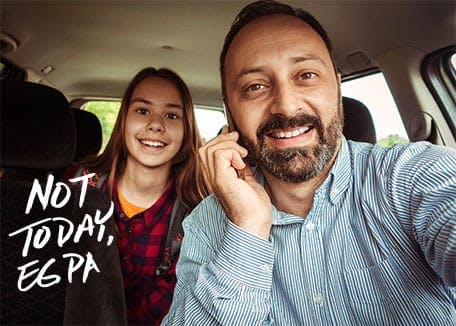 Can I stop other medicines after I start NUCALA?
Don't make any changes in your medicines without first consulting your healthcare provider.
What happens if I miss an injection?
If you take NUCALA at your doctor's office and miss an injection appointment for any reason, talk to your healthcare provider about getting back on track as soon as possible. If you take NUCALA at home and miss an injection, you or your caregiver should inject a dose of NUCALA as soon as you remember. Then, continue (resume) your injection on your regular dosing schedule. If you do not notice that you have missed a dose until it is time for your next scheduled dose, then just inject the next scheduled dose as planned. If you are not sure what to do, ask your doctor, pharmacist, or nurse.